Spring 2020 is a semester unlike any other. These extraordinary circumstances are challenging the USC community in ways we never could've expected. They have also shown the bonds of the Trojan Family as we come together to support each other in new ways, across the world.
The Fight Online t-shirts, designed by current USC students, are an example of Trojans coming together to support each other and the community. As we are studying and working from home, instead of on campus, local businesses are in our hearts and minds. A portion of the proceeds from the sale of the Fight Online tees will go to support these independent community businesses who are such an important part of the USC experience. We may not be able to patronize them now, but we can show our loyalty and contribute to them in Fight Online style!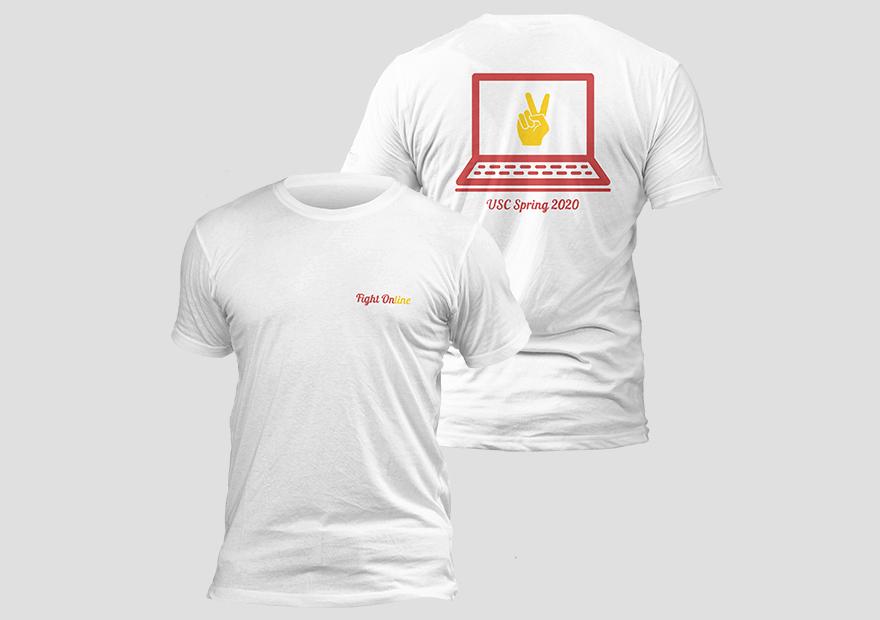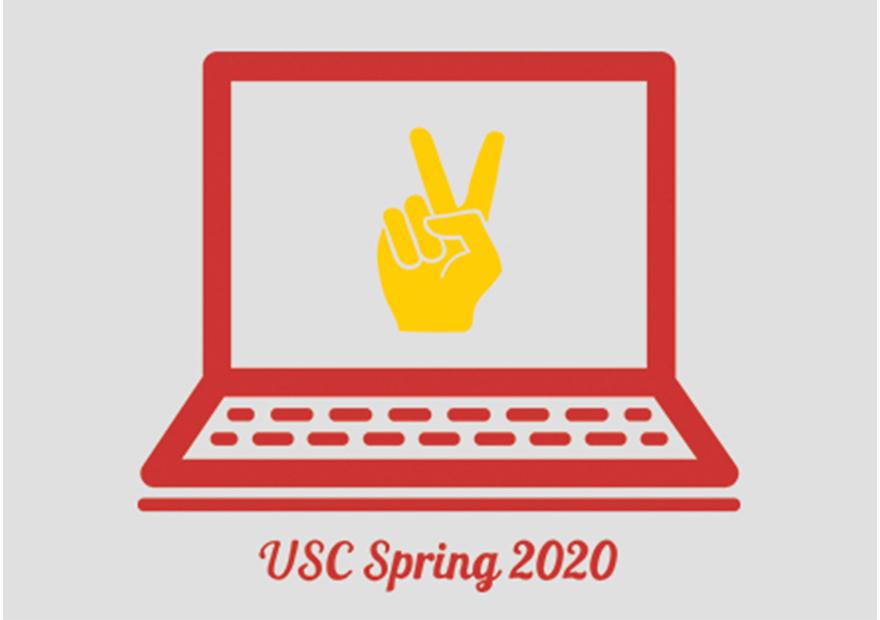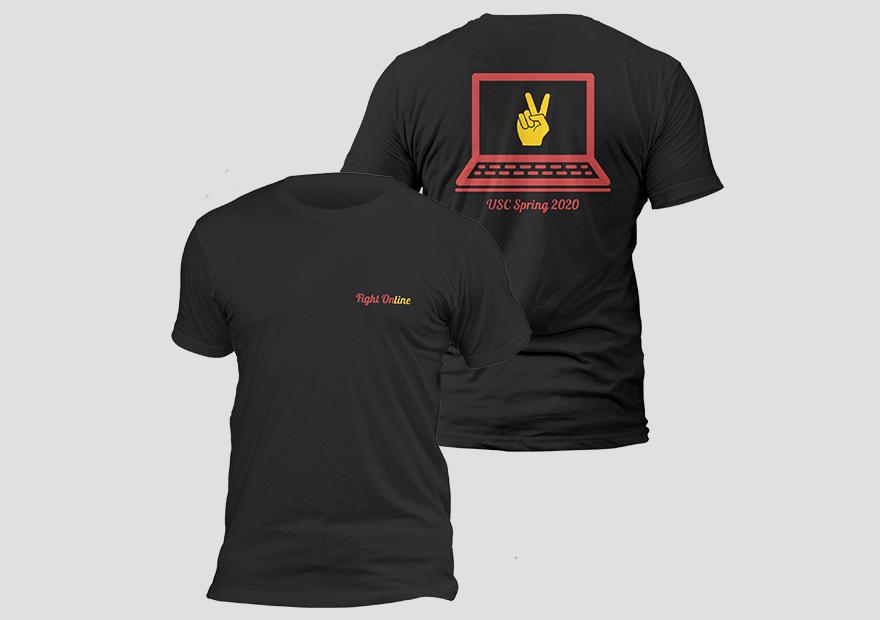 The Claires
FightOnline Creators
Claire Monro and Claire Fisher are seniors in the USC Marshall School of Business (Class of 2020). Although devastated their last year on campus has been cut short so abruptly, the time away made them realize how grateful they are for the incredible experiences they've had during their time at USC.
While studying from home, noticing low morale among students and unsettling news of suffering local business, they decided to do something to help. Combining Monro's entrepreneurial knowledge and Fisher's background in design, they created t-shirts to commemorate the Spring 2020 semester at USC - the first semester to be held online.
They are donating a portion of the proceeds from the t-shirt sales to assist businesses that USC students and staff would be patronizing during this time but cannot due to the COVID-19 situation.
Fight on Forever!
*Please note that Fight Online/The Claires is independently owned and operated (is not associated with USC or the USC Bookstores) and is solely responsible for all transactions, statements, and products.