Payment Methods
Credit Cards / Debit Cards



Gift Cards, eGift Cards & Certificates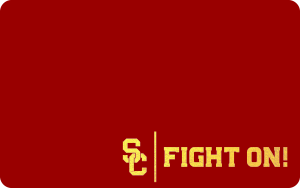 Credit Cards & Debit Cards
We accept Visa, MasterCard, American Express, and Discover credit cards. When your credit card is authorized, funds are put on hold until the transaction is completed.
Your billing information must match the information on your credit card statement.
For security purposes, we may require you to enter the credit card's 3 or 4-digit identification number (CID/CVN/CVV/CVC).
Authorization charges typically clear within 1-7 business days. If you have questions regarding authorization charges, please contact your financial institution.
Please note that we do not accept international credit cards. If you are using such payment method, we suggest using PayPal as your primary payment method.
PAYPAL
When you select PayPal as your payment method at checkout, you will be redirected to the PayPal website to proceed with payment.
If you are already a PayPal customer, you can log in with your user details and confirm the payment.
If you are new to PayPal, you can create a PayPal account and then confirm the payment.
After completing your payment, you will be redirected to https://www.uscbookstore.com where your order and payment will be completed.
Gift Cards, eGift Cards & Certificates
USC Bookstores gift cards can be used for in-store and online purchases.
Please note that you should only enter 9 digits of the card number during check-out.
If you have a gift card with a cardinal background and a 16-digit card number, enter the 9-digit Authorization Code (located on the bottom right of the card)
If you have a gift card featuring the image of a campus building on the background, this is considered a legacy gift card. For this type of card, enter "A" followed by the last 8 digits listed on the card.
When using a USC Bookstores Gift Card for payment, you will be required to enter a credit or debit card as an alternate method of payment to prevent order cancellation due to insufficient funds on a Gift Card. The alternate method of payment will be authorized for the order total when your order is placed. The USC Bookstores Gift Card will be assessed for available funds once your order is processed. The alternate method of payment will be released and charged the remaining order balance if the USC Bookstores Gift Card does not have enough funds to cover the order total.
Please note that USC Bookstores gift cards are not accepted for third party orders, such as from Follett, Herff Jones, Pride Sash, Custom Shop orders, etc.
Personal Check & Money Orders
We do not accept personal checks or money orders.
Fraud Protection
All payment forms are subject to verification and review by USC Bookstores. We reserve the right to refuse to process any transactions due to unauthorized activity and/or suspected fraud.
Textbook Payment Methods
USC partners with Follett as its textbook and course materials provider. Please visit Follett's Payment Methods for questions regarding payment for textbook and course material orders.
Payment Methods for Third Party Vendors
USC regalia, graduation announcements, class rings, diploma frames (excluding sashes & tassels) are sold through our partner Herff Jones. Please visit Herff Jones' FAQ for payment method details.
Custom Sashes are sold through our partner Pride Sash. Please visit Pride Sash's Policies for details.
USC Bookstore Custom Shop orders are sold through our partner GFX, please visit theirPlease visit FAQ page for details on payment.
Other Payment Related Questions?
Please contact our customer service team via phone at 1-800-447-8620 or via email at customerservice@uscbookstore.com.