Class Rings
CONGRATULATIONS CLASS OF 2024!
Class Rings
Honor your past and your future with a gold USC Trojans college class ring.
Schedule a one-on-one virtual meeting with a Herff Jones Ring Specialist. View options available to personalize your USC Ring to fit your college experience. Learn about our 4 or 6-month interest free payment plans. Place your ring order with confidence.
Use the discount codes below and SAVE!
HJDD$300 Save $300 on 10K Gold
HJDD$400 Save $400 on 14K Gold
HJDD$500 Save $500 on 18K Gold
Order Now
Print Ring Sizer
Traditional Ring Styles
The Traditional ring features an appealing design that captures your everlasting connection to USC. The exclusive garnet gemstone can be encrusted with the diagonal USC, this ring is available in four sizes. All will include an intricately detailed degree and graduation date.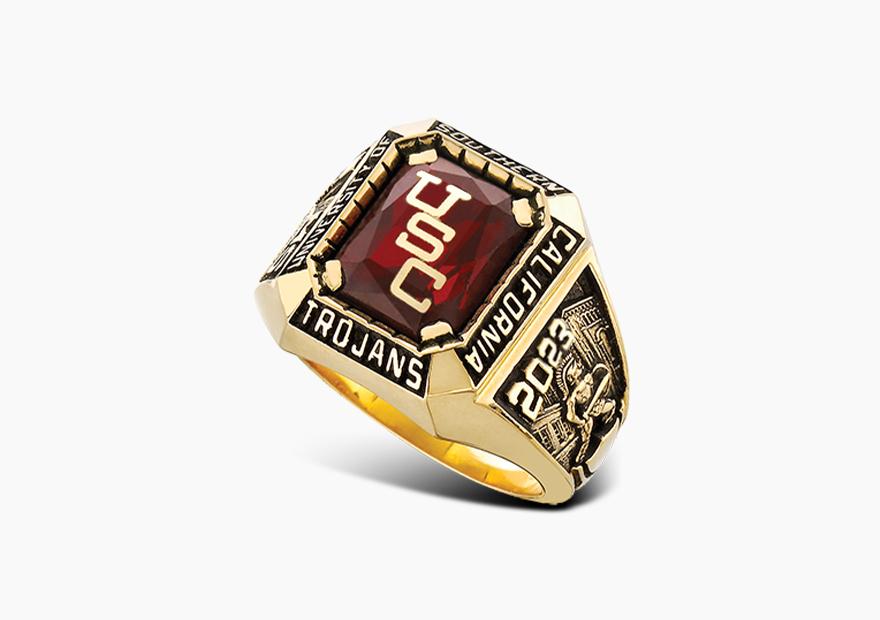 Signet Ring Styles
The timeless Signet ring (available in three sizes) offers a classic look that dates back to ancient times. The base of the ring captures details of the deeply carved, hand-polished USC seal and the side options include Tommy Trojan, degree or graduation date.