Rent Regalia
CONGRATULATIONS 2023 CANDIDATES!
Do you need to rent a USC Cap with Tassel, Gown, and Hood? If so, you have two options. (Hoods are for Master and Doctorate candidates only.)
Deadline to order Cap and Gown Rental for homeshipping has been extended to April 16, 2023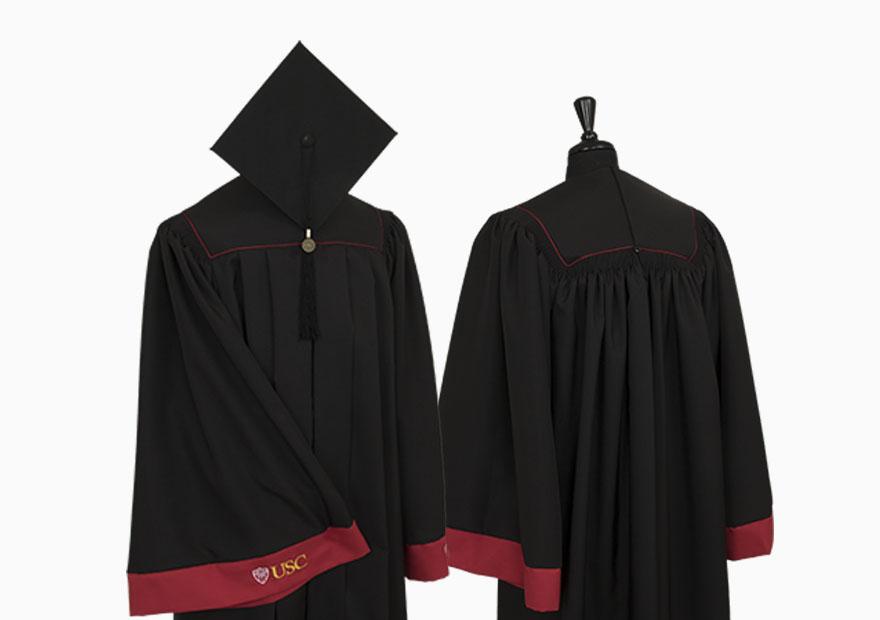 Bachelor's Cap, Gown & Tassel
$69.99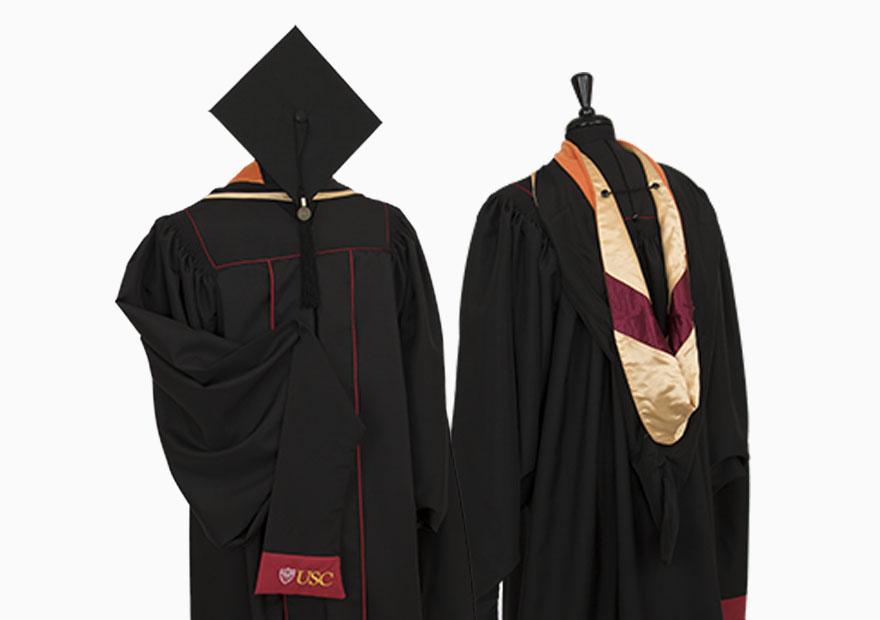 Master's Cap, Gown & Tassel
$89.99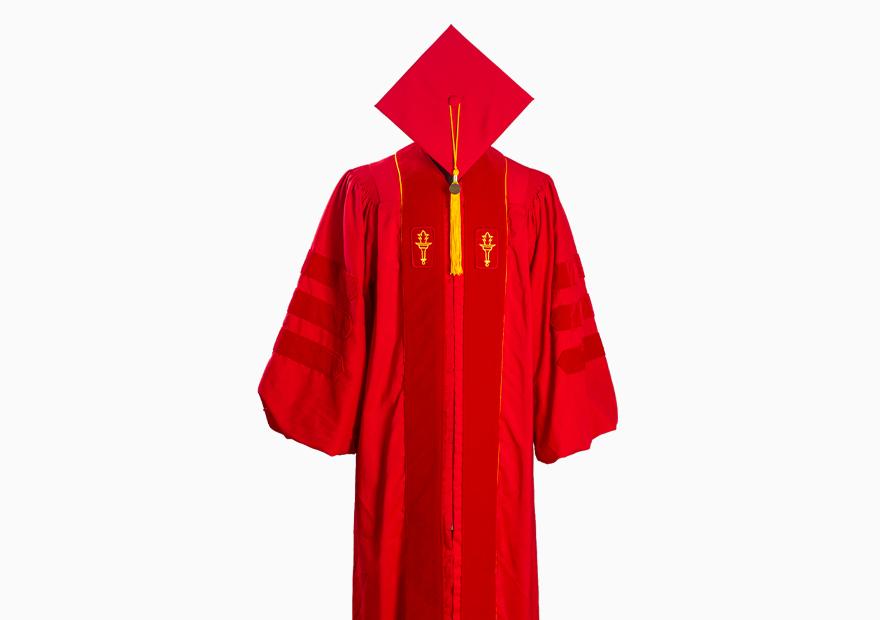 Doctoral Cap, Gown & Tassel
$109.99
Option #2 - Walk-Up Rental and Pick-Up
For customers wishing to rent a cap with tassel, gown, and hood in person, we will hold an in person distribution beginning May 8, 2023 on the USC Bookstore Patio.
Location:
• Outside on the Bookstore patio
Days and hours:
• May 8th - May 11th: 8:30am - 7:00pm
• Commencement Day May 12th 6:30am - 9:00am
Instruction:
• Please go to the bottom of the bookstore stairs closest to TCC. You will see tables and order forms. A Cap & Gown Specialist will be present to provide assistance. After completion of the order form, you will proceed up the stairs to the distribution tent where you will receive your rental items and go into the bookstore to pay.
• Note: You cannot preorder or reserve rentals to pick up at Distribution ahead of time. Rental Distribution is a walk-in process, and everything is done when you arrive in person. No pre-order or reservation is required before you arrive.
• If you have a Flag & Banner voucher, please show the Cap & Gown Specialist at the bottom of the stairs for assistance.
In Person Distribution Pricing:
Bachelor

Cap, Gown, & Tassel
$69.99
Gown Only
$54.99
Rental Keeper Cap

Rental Keeper with Tassel
$24.99
Master

Cap, Gown, & Tassel
$89.99
Gown Only
$59.99
Hood Only
$29.99
Doctoral Cap

Cap, Gown, & Tassel
$109.99
Gown Only
$69.99
Hood Only
$29.99
Rental Gown & Hood Return
If you rent regalia, please keep your cap and tassel. Your gown and hood should be returned immediately following your ceremony at the drop location near your ceremony or at the USC Bookstore.
To view Drop Off Locations, click here:
Map
Questions about your cap and gown order? Please contact Herff Jones directly at 1-800-837-4235, and have your order confirmation number ready.
To track your order, please enter your internet reference number which is found on the order confirmation email that was sent to you after you placed your order. C&G Order Lookup